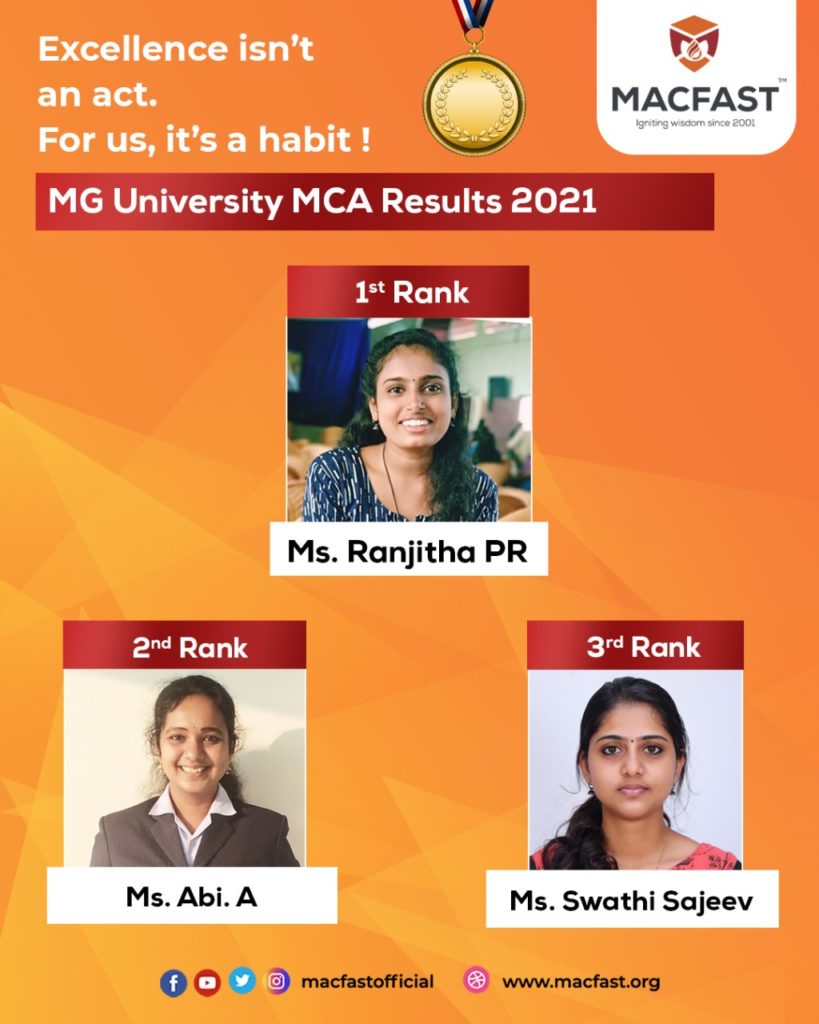 The result of MCA has been published. We are proud to announce that Ms. Ranjitha PR , Ms. Abi. A ,Ms. Swathi Sajeev has bagged the first rank and second rank (MCA two year Lateral Entry) and third rank (MCA 3 year) respectively.
We have secured 100% results in the University examination.
Congratulations to all students!!