Startup Kendra for You (SKY) 
MACFAST Technology Business Incubator (M-TBI)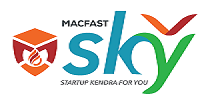 Eligibility 
Admission to M-TBI is open to: 
     • Students 
     • Alumni of MACFAST 
     • Public 
Admission Process 
Based on the scrutiny of initial Oral Proposals, applicants will be asked to submit a formal application for the admission to M-TBI. The application form can be collected from the M-TBI office/college website.
Business Plan 
Business plan is expected to cover the basics of the business, viz. value proposition, products & services, market analysis, competition analysis, funding requirements, capital structure, milestones & timelines, development & marketing plan, organization structure, team, risk analysis, break-even period & financial budgets. The applicant can include any additional information as they think would help in the assessment of their proposal. 
The submitted applications and supporting documents will be screened and evaluated by an Expert Team on the basis of the suitability and potential for incubation.
Infrastructure 
The following infrastructural facilities and services will be offered to the incubate office. 
      • Furnished Office space
      • Internet
      • Conference Room 
      • Meeting Room 
      • Library 
      • Photocopier Facility 
      • Scanner Facility 
      • Teleconferencing facilities 
      • Cafeteria 
Other Services 
Apart from the physical infrastructure stated above, M-TBI also offer other supports and services which would include: 
     • Pool of mentors, experts in technology, legal, financial and related matters, with or without consideration 
     • Meetings with industry professionals 
     • Organizing events to help companies in networking 
M-TBI will facilitate the incubate companies to access departmental laboratories and other resources of MACFAST for their products development purposes. Availability of such resources are subject to prior permission from the  department concerned to avoid any conflict with its activities.